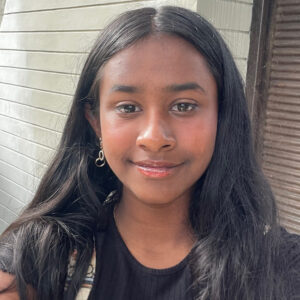 Ananya
Prasanna
Contributor
Reading, United Kingdom
Ananya
Prasanna
Contributor
Reading, United Kingdom
Born in 2007, Ananya studies in Reading, England. With her passions lying in science and music, she plans to study medicine and is a diploma-holder on the violin.
In her free time, she is developing a STEM magazine business for budding younger scientists to simplify the process of scientific discoveries being published in the media. She enjoys reading books written by doctors in order to get an insight into how medical practices and customs vary around the globe.
She has experience in cultivating a social-media profile, previously garnering 150,000+ views on a music-based YouTube channel.
She joined Harbingers' Magazine in the autumn of 2023, having won third place in the Essay on Science category of The Harbinger Prize.
Ananya speaks English, Tamil, and a bit of German.