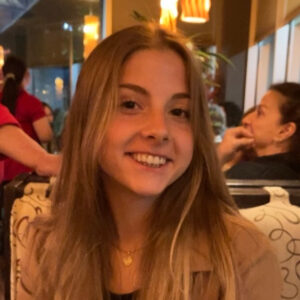 Grace
Minakowski
Contributor
Maryland, United States
Grace
Minakowski
Contributor
Maryland, United States
Born in 2006, Grace Minakowski is a junior from Calvert County, Maryland. She is interested in economics, public policy, computer science, and musical theater. She has lived in the "Old Line State" for her whole life and attends Huntingtown High School, where she is a member of the Cross Country Team, chorus/theater program, and Student Government Association.
In her free time, Grace enjoys running, recording with her friend Reilly on their joint podcast, singing operatic music, and dancing. She is also active in youth-related, state lobbying efforts as the Legislative Chair for the Maryland Youth Advisory Council.
Grace joined Harbingers' Magazine in the autumn of 2023, after she won the 2nd prize in The Harbinger Prize 2023 Essay on Economics category.