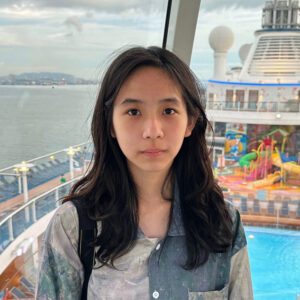 Chenxi
Zhang
Chenxi
Zhang
Born in 2005, Chenxi lives a relatively comfortable life in Singapore and wishes to pursue Mathematics in her university studies.
Despite being a pure science student, she enjoys reading books extending from political nonfiction to epistolary novels, with 84, Charing Cross Road being one of her all-time sentimental reads.
During her free time, she may be found watching movies, playing table tennis, or playing chess.