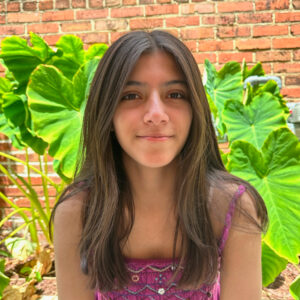 Abigail
Gonzalez Zavala
Contributor
North Carolina, United States
Abigail
Gonzalez Zavala
Contributor
North Carolina, United States
Born in 2006, Abigail (Abby) Gonzalez Zavala is a Mexican-American from North Carolina, passionate about DEIA, intersectionality, economic equity, and theater. She plans to study economics and film after high school to bridge economics and art to enhance arts diversity, equity, inclusion, and accessibility.
Abby also advocates for underrepresented voices, she organizes workshops and forums to foster respectful and productive conversations on prevalent topics. Her endeavors in film direction and advocacy intertwine as she channels her energy into amplifying marginalized narratives and challenging disparities.
Through her multifaceted dedication, Abby strives to harmonize the artistic landscape, creating a space where every voice is heard and celebrated!