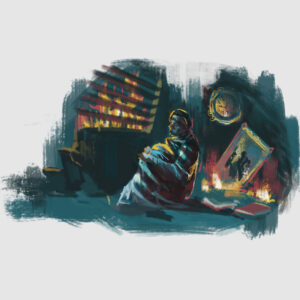 Flowers for the Future enables Afghan students to "bloom"
Sofiya Suleimanova interviews the student-run organisation that supports the 'rights of students across the world to education'
Flowers for the Future (FFF) – an organisation run by U.S. and Hong Kong high-school students – is helping Afghan girls to continue their education in STEM, English, and the humanities through Zoom.
"I told myself that I should fight for my rights because I am not alone," an Afghan student – involved in the peer-to-peer education enabled by Flowers for the Future – told Harbingers' Magazine.
While meetings are held monthly online, the curriculum is shared offline between each session. This peer-to-peer connection does not only offer a learning opportunity, but also an unforgettable experience, as shared by Yasameen (15), a high school student in San Diego and member of FFF: "I love how we were so dedicated, not just to educating girls, but also just having that connection, just really building upon that relationship."
Flowers for the Future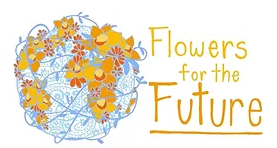 Because every girl deserves an education.
Flowers for the Future was founded to establish a connection with students across the world, with the goal of cultivating cross-cultural interactions among the next generation.
The project first started in April 2021 when an opportunity arose for Canyon Crest Academy students to meet students in Afghanistan.
This was facilitated by a professor in Afghanistan, whose name is not mentioned given security concerns, and Mr. Timothy Stiven – a teacher at the school in San Diego, and the founder and CEO of the Eileen Murphy Foundation, which backs up FFF and aims to provide access to education to students regardless of race, class, or gender.
Soon after, the meetings started recurring online in Mr. Stiven's AP World Class and after school hours as well. But, then events took an unexpected turn – the Taliban took over Afghanistan in August 2021.
Yet, this did not stop the project from continuing
Students separated by almost 12,000 km did not give up on this peer-to-peer connection and to this day work on maintaining it. FFF grew beyond Canyon Crest, students in Boston, Georgia, Kentucky, and Hong Kong are now a part of this team.
"The importance of communication with Flowers for the Future is that we never felt alone in the height of disappointment," said Andishour (pen name), one of the students in Afghanistan.
Pursuing education despite safety concerns
Upon their first meeting with the Afghan students, the head teacher at the Learning Centre called his students "flowers". Since then, members of the organisation have been working on giving "these flowers a chance to bloom."
Karthik (17), a student at Canyon Crest Academy and a member of the organisation, shared the reasons behind their determination: "We're given our education on a silver platter. And they [Afghan students] do know the value of education because they're trying to fight for it. They want an education and I have what they want. Why should I not help them?"
Yet, the work behind maintaining this connection is not easy.
"We are so similar in the reasons why we're educators [with the Afghan Professor]. But at the same time, the challenges that he is facing are different to those I do, and yet that he still dedicates his life to these girls is profound," remarked Mr Stiven.
The Professor in charge in Kabul shared the dangers he is facing by running underground classes. The main ones are terrorist attacks by ISIS-Khorasan Province (the self-proclaimed Islamic State's local affiliate) and the Haqqani group (an Afghan/Pakistani Sunni Islamist militant network) on educational centres, and keeping it from the Taliban, who would shut down the project.
As Mr Stiven highlights: "Things can change 180 degrees. We all have to be aware of the safety issues."
The Afghan Professor also highlights the lack of teachers supporting the project due to financial challenges – currently, the work pressure relies on three to four teachers with 300 Afghan students participating.
To support this project and expand their reach across the country, they partnered with other Afghan education organisations, such as Education Bridge for Afghanistan.
While FFF is currently working with Afghan students, they aim to expand internationally. They are reaching out to educational centres in Cameroon and the Maasai in Kenya. Yet, this work requires support from more individuals whether that would be through volunteering or donations.
The Eileen Murphy Foundation is paying for the rent of the Learning Center, the utility salaries, teachers' salaries, the WIFI and materials, such as laptops to ensure that this connection is stable and maintained. "We are responsible for keeping the lights on at the school in Afghanistan," said Mr. Stiven.
"We're not special in terms of what we're doing, but what we're doing is special," pointed out Karthik.
"Incredibly special" students
Each meeting consists of presentations carried out by either the students in the US and Hong Kong or the Afghan students themselves.
To facilitate communication, members like Emily and Yasameen help with the translations of texts, slides, and poetry written by Afghan students and other educational materials from Dari and Farsi, which are dialects spoken in Afghanistan, into English or vice versa.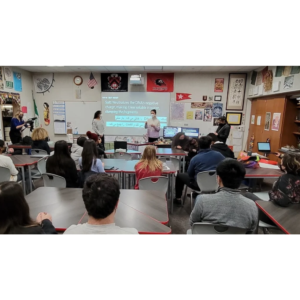 As shared by Angela and Jahnavi, members of FFF, the ability to share their passions, such as Mathematics and Robotics, with students in Afghanistan is "incredibly special."
To help them pursue their passions, Angela took the initiative to look up how the organisation could support them academically, such as via grants. As Mr. Stiven emphasised: "This is a long-term project."
Currently, FFF is working with a private school that enrols them as distance learners, in order to help the highest-level English speakers complete their high school education.
The effect of this peer-to-peer connection is described by Mahsa Kosha (pen name), a student in Afghanistan:
"After my interaction with Flowers for the Future I was able to see other girls around the world who are fighting for their rights. Maybe they are able to go to school, but again there are many other problems, and they fight for their right with no hesitation. Therefore, I told myself that I should do the same and fight for my rights because I am not alone."
FFF has also collaborated with Heffe Academy, a leading youth crypto education platform active in nine institutions. Geoffrey, a senior at Canyon Crest Academy, CTO of Flowers, and Founder of Heffe, championed a digital art initiative to add additional revenue streams for ongoing donations.
This venture experienced significant success at San Diego Comic-Con 2023, witnessing over a 300% fundraising increase. The artwork, both digital and physical, is still available for purchase via cryptocurrency or credit card.
Amidst challenges posed by the Taliban's restrictions, the support from individuals around the world and organisations like FFF are "a source of inspiration" and motivation to keep on pursuing their dreams, stated Alice (pen name) from Afghanistan.